Created as part of my work at: Umbrellium
Exhibited at: Mutek Festival 2017, Digital Design Weekend 2017 at V&A, Neotopia: Data and Humanity Exhibition at Nabi Art Centre, Seoul
WearAQ combines people's subjective perception of their environment with wearable technology and machine learning algorithms to investigate personal agency and responsibility in air quality issues.
What can we do about pollution? It's such a large issue that we often feel disempowered because it seems like nothing any of us does on our own will have any effect.
WearAQ is an experimental project that explored how school children make sense of complex issues around air pollution and considered how we might combine our innate subjective perception and intuition with wearable technology and machine learning algorithms to investigate air quality issues.
I worked with students at the Marner Primary school in Tower Hamlets London to go out into the surrounding neighbourhood, measure air quality both technologically and through their own perceptions, and recorded their subjective experience using low tech wearable devices that catalogued their gestures. This data was compared with measurements from expensive, highly calibrated pollution monitoring equipment and other data like temperature, wind and humidity to look at correlations and contrasts.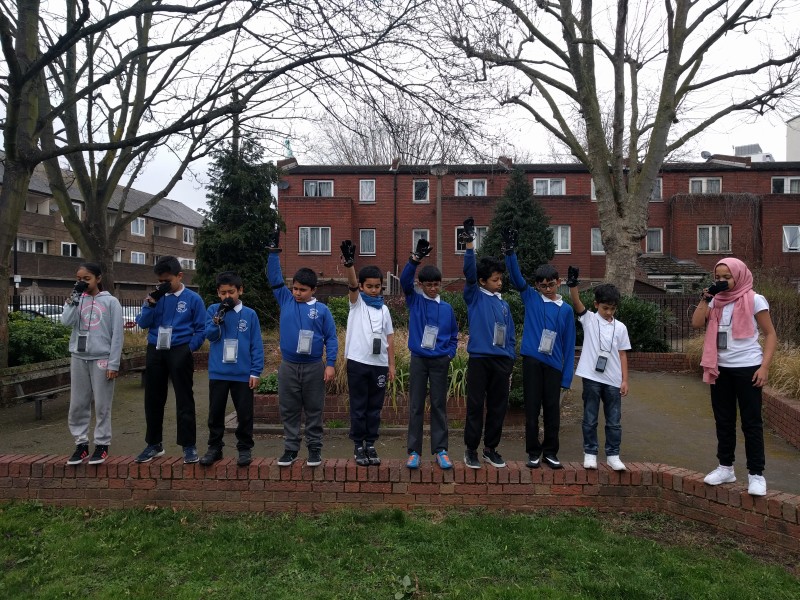 The perceptual data were then used in various data science experiments:
Experiment 1: to contrast and correlate with measurements from mobile pollution monitoring equipment and photos taken by students on their environment during the walk
Experiment 2: as ground truth data that are compared with predicted perception data created from conducting data science and machine learning experiments by using existing public data sources found on platforms such as London Air Quality Network and OrganiCity Urban Data Observatory to pinpoint specific datasets that could affect the AQ in the identified journeys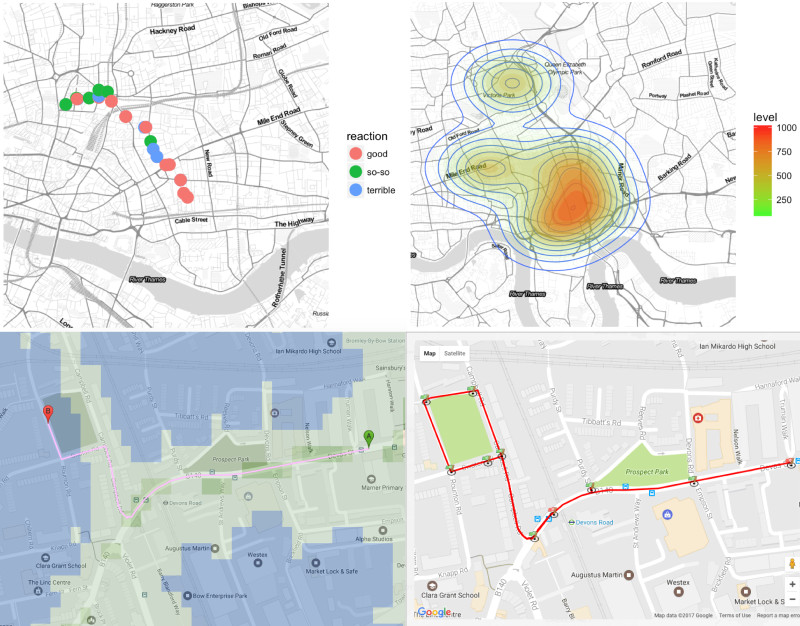 The result of the experiment has been revealing, we were able to obtain an 8/8 correct predictions on students perceptual data based on our machine learning model. We were also able to obtain a 6/8 accuracy when we compared recorded perceptual data with data from the mobile pollution monitoring equipment. We recognised that there was a lack of data, however it was adequate for a first prototype and have proven via this experiment that there is a correlation between perceptual data to actual air quality measurements.
Refer to the blogpost series that I have written for more information on the experiments:
Blogpost part 1 – challenges faced designing the technology and our experience of structuring participation with the students
Blogpost part II -findings and data collected from the workshop sessions with the students
Blogpost part III (by Usamah Khan) -machine learning experiments conducted to measure quality of air through our perceptual experience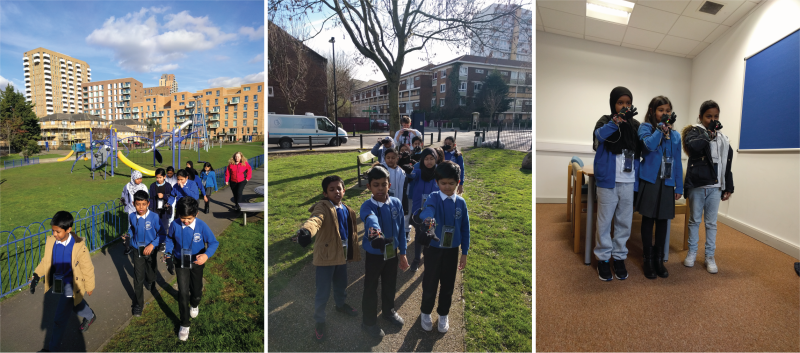 This work is just a first step, but it helped show how cutting edge technology and our subjective experience of the city can work together to make us more aware of and have more agency in dealing with complex issues like air quality.
Special thanks to:
All the wonderful and enthusiastic students from Marner Primary School who helped explore air quality around their neighbourhood in this project
Carol Doherty, Assistant Head / Shine Project Manager of Marner Primary School
Usamah Khan, data scientist
Mara Balestrini, technical advisor
Nurri Kim, filmmaker
Funded by: OrganiCity