Workhop hosted at: Furtherfield Gallery
Project Partners: All Change

SUPERPOWER Finsbury Park bring together young women from different walks of life to discuss their relationship with the city. The project explores the ability for technology to bring about female empowerment, and question our role as female in regards to decision making about our city.
The project consists of a series of workshop sessions that involve participants identifying a common theme that ties to a place in Finsbury Park and using the theme to co-create a series of wearable devices that enable them to record their subjective perception of the city using gesture sensing technology, co-scripting them to be used for the exploration walk which involves them walking around specific area of Finsbury Park, performing and recording their subjective experience using the wearable devices that catalogued their gestures.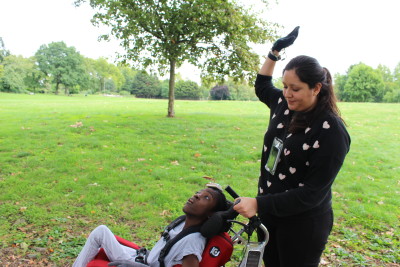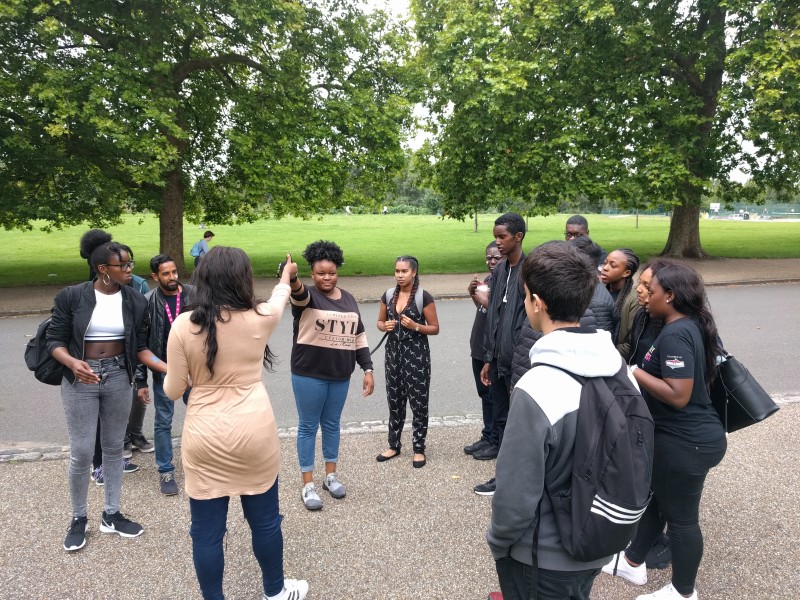 Participants design parts of the interaction in the wearable devices which track their body gestures and communicate remotely with each other through haptic/audio sensors. Based on the findings from the exploration walk, the project ends with a discussion among participants and member of the public on how we can collectively shape our city through the use of technology.